WPForm ToolTips-Icon Add On developed for use Icon and Tooltips into the Form Label for make the form most user friendly.
The most recent FontAwesome version 5.10.0 are used in this plugin.
REQUIREMENTS
General Features Your Installed WordPress Version Must be a Current Verion 6.0 or More.
Required to Activate WPForm before Install this Plugin..
THIRD PARTY COMPATIBILITY
FontAwesome 5.10.0
---
Label icon preview image
---
Tooltip preview image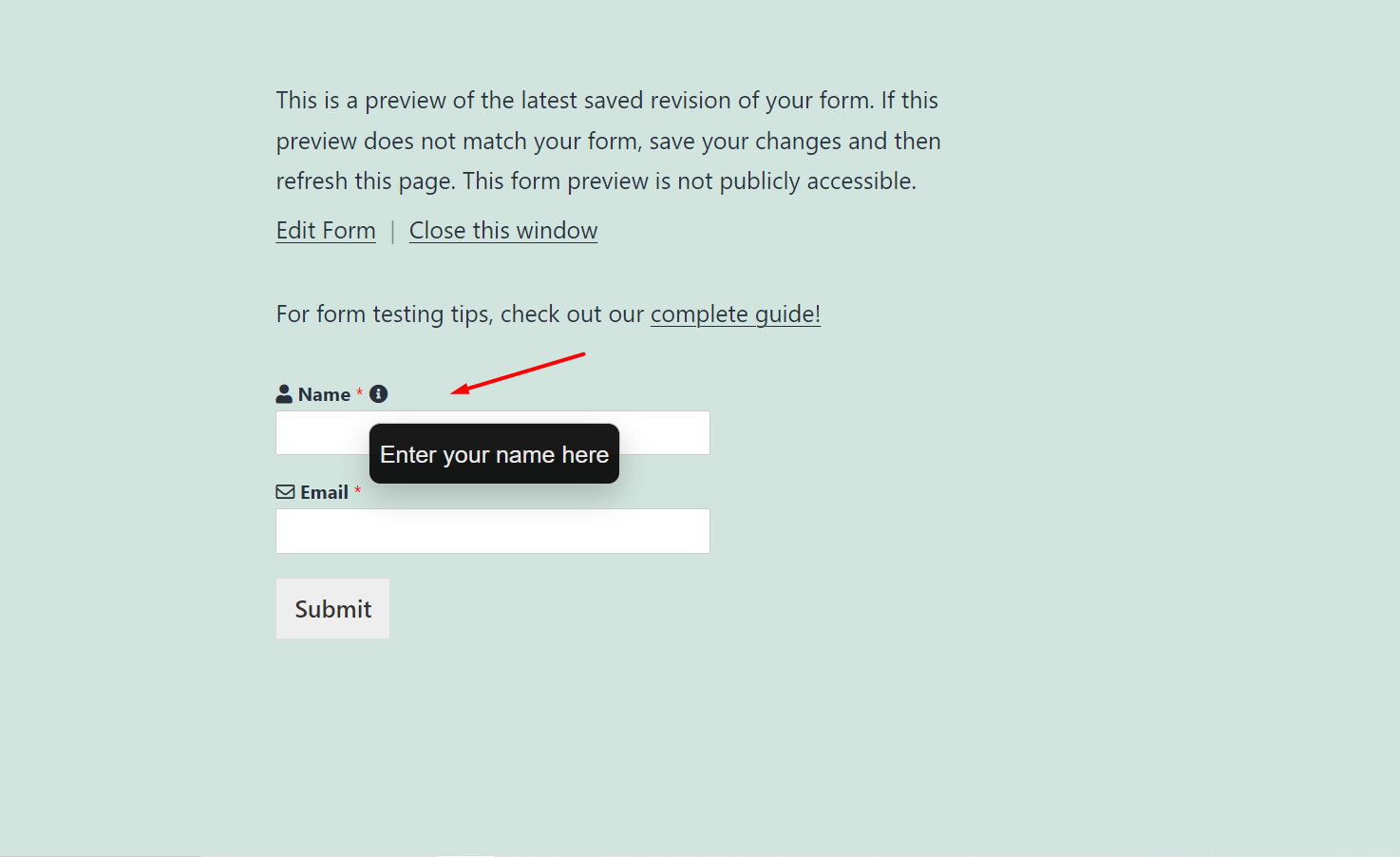 ---
Tooltip & label icon settings