Gravity Form Sendinblue Add On developed for integrate SendinBlue API.
Using API send data from website to SendinBlue API.
Used Sendinblue API Version 3(V3)
REQUIREMENTS
General Features Your Installed WordPress Version Must be a Current Verion 6.0 or More.
Required to Activate Gravity Form before Install this Plugin..
Require an Authentication Key from Your Sendinblue Account…
THIRD PARTY COMPATIBILITY
The vast majority of plugins and themes are compatible with Add on for Sendinblue on Gravity Forms. Our API is available for those that are not. Use the API to customize smart purging, customize cache rules, create cache varies, and make WP nonce cacheable, among other things.
---
Add on setting page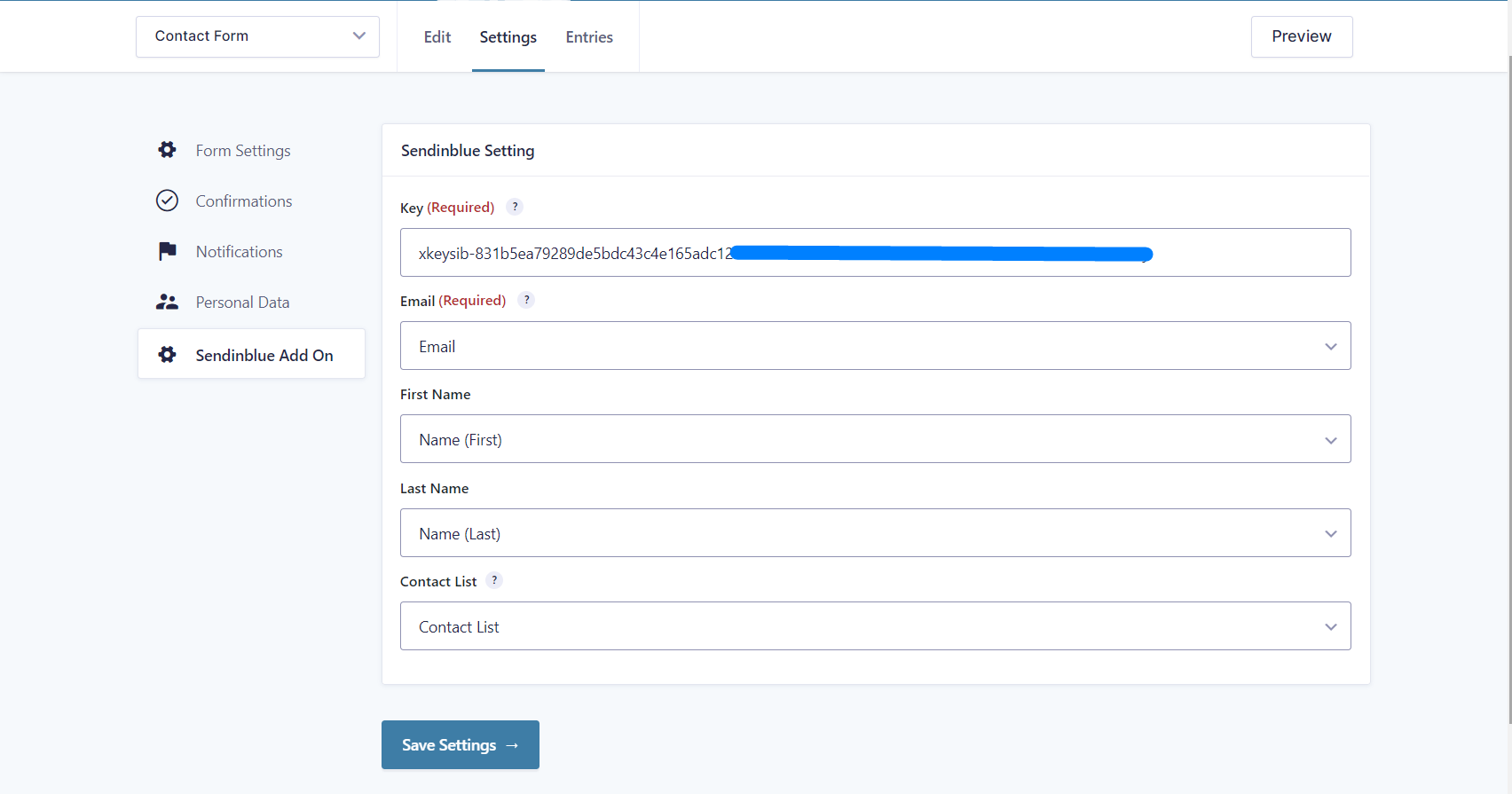 ---
Add on entry page